Skip to Content
Equipment Sales & Leasing
Ottawa, ON's Office Equipment Sales & Leasing Source
Stocking your commercial space or home office with the right equipment is an investment that you make for the long-term. You want your copier, scanner, and other technology to be dependable, comprehensible to operate, and last for a long time while maintaining the quality and speed of output. At m5digital, we keep an inventory of efficient and up-to-date office equipment with the choice of buying or leasing for Ottawa, ON businesses. Our staff makes it a point to always stay on top of the most current technology and training, keeping our customers supplied with what you need for optimum office productivity. Buying or leasing office equipment through us ensures you get quality business technology that's well-suited for your daily needs. It's easier on your cash flow, and there's no upfront cost to leasing equipment from us. From home offices to large businesses, m5digital has you covered with the latest technology.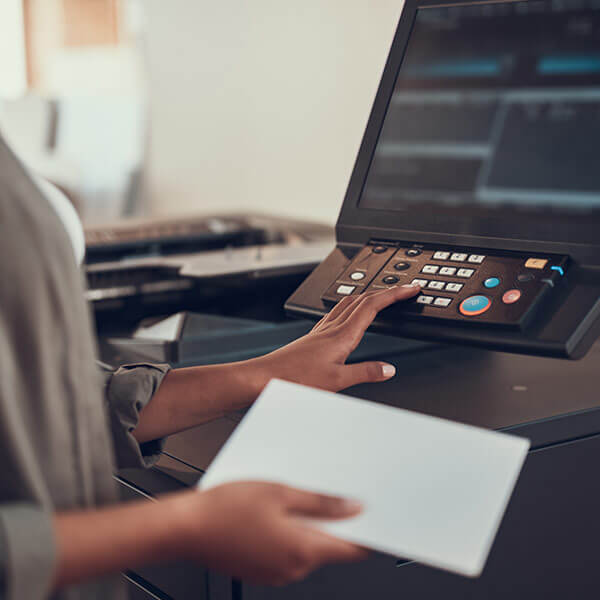 Buy or Lease Printers, Copiers, & Much More
Buying your office equipment allows you to build a collection of fully-owned technology that you can keep as long as you want or sell whenever you need something new. Leasing, on the other hand, also gives you the freedom of tailoring your collection to what you need without the burden of having to get rid of it later. m5digital has the most current printers, copiers, scanners, shredders, and other equipment for you to choose from. You can get top brands like Lexmark, Xerox, Canon, and Ideal, all of which are standards in the business world and depended upon by countless companies. If you're looking for a deal to stock your office, we also have refurbished equipment to fill your space.
Call m5digital for Up-to-Date Technology
You can count on an extensive inventory of the current office equipment to ensure your business operations flow smoothly. Despite a machine's outstanding condition and quality, errors and breaks happen, which is why m5digital also provides repairs and service for equipment to get your office productivity back to normal. With our no-risk warranty, you can count on a 100% 90-day money back guarantee. For your office equipment needs, buy or lease the latest technology from m5digital. Give us a call today and get an estimate on what you need.
Get a Free Estimate on Products and Services for Your Office