Skip to Content
Our Workforce Is Going Mobile
Thanks to the many new mobile applications available for download, printing has gone mobile. Whether you're on a smartphone, tablet or your laptop, now you can print documents where and when you need them. Making you more efficient than ever and not having to wait to be back at the office.
OKI MotionPrint combines several popular mobile print application, technologies and devices with the award–winning OKI printer and MFP products. These applications offer a variety of functionality to meet the mobile printing needs for home office, small office and medium and large businesses.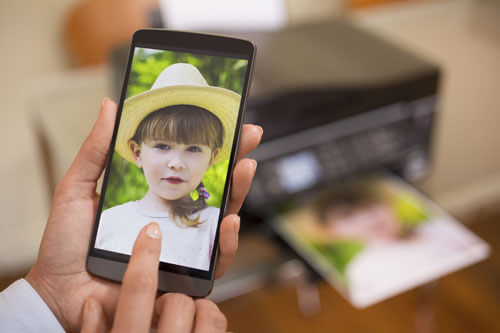 Mobility is Everything
When your on the go, your mobile print needs vary depending on your location and how device is connected. You may need convenience printing at home, general purpose printing in the office or your business may depend on mobile print to compliment a specific business process. OKI MotionPrint solutions offer a variety of mobile print solutions to meet your specific needs:
Airprint™ enabled printers and MFP Products.
Google Cloud Print enabled MFP Products.
OKI Mobile Print Application for Android – OKI app that provides direct printing to your OKI Printers and MFP's.
Compatible applications – 3rd party print apps reviewed and tested by OKI
xPrintServer mobile print appliance – Network appliance designed to deliver mobile print for small and medium business with
controls to manage printers and users across your company network.
Keeping Up
With the ever–changing technologies with mobile devices, understanding what is needed for printing can be confusing. So be sure to see our "More Info" section for how to select which applications are best for your needs.
Get a Free Estimate on Products and Services for Your Office