Skip to Content
Oki Print Job Accounting Software
An optional application for OKI printers and multifunction devices can give you an accurate picture of print/copy activity by tracking the output of each individual users, workgroups and departments. It lets you assign cost values to the documents printed, including those printed in color and duplex (2-sided), and enables you to use that information for department billing or client bill-back purposes.
An easy-to-use application captures details on color vs. black & white pages, number of pages, page size, paper types and paper trays used, document name, and total time spent on document output tracked by job name, person or department. It will even assign costs for supplies. Additionally, when charging back for color documents, Print Job Accounting can provide five levels of color coverage, allowing you to bill accurately for color prints and copies.
For businesses small and large – Print Job Accounting is designed for multiple-device owners—up to 50 devices for the Standard version and up to 1,000 devices for the Enterprise version. Small businesses will also find it far easier to manage their resources and bill for their productivity.
Control access to control costs – Print Job Accounting makes color printing cost-effective by letting administrators control and monitor color printer usage by defining who can print and what gets printed—in color, black & white only, or not at all.
Access levels can be assigned by user name, PC/server name, application, file name and website URL. Once policies are configured, the Print Job Accounting software determines how, or if incoming jobs will print. All policies are password-protected and authentication is available only through the system manager for added security.
Support for most operating systems. Print Job Accounting is work with Microsoft® Windows® and supports Mac® OSX. The program is simple to set up, and has a configuration wizard to expedite the process. Gather data at any time, and generate reports in CSV format—for easy export to familiar spreadsheet programs such as Microsoft Excel®.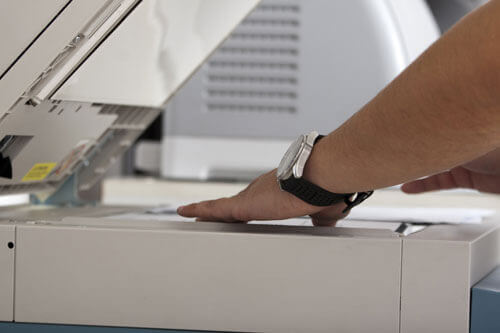 Highlights
Compatible with most OKI Digital printers and MFPs
Standard version supports up to 50 devices
Enterprise version supports up to 1,000 devices
Enterprise version will synchronize with Active Directory or LDAP for easy user management
Both versions track usage (color vs. black & white output, paper size, paper type, and
device usage time) by job name, user, group or department
Calculates costs for each device, including cost per page and supplies used
Controls the cost of color printing through management of color access(2)
Provides data in real time, viewable via Web browser and available in CSV format for importing to popular spreadsheet programs
Does not work with OKI MC160 Color MFP or MB280, MB780 or MB790 Mono MFPs
Works only with select OKI Color printers/MFPs. See your Representative for details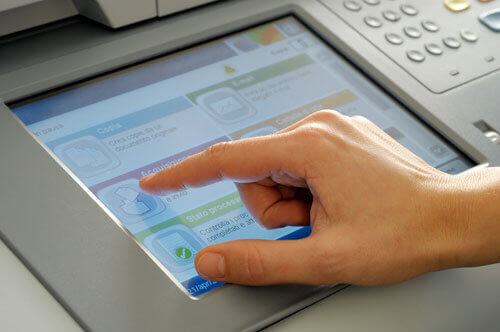 Follow Me Printing
Now You Can Print Sensitive Documents Securely While Reducing Waste
Ringdale FollowMe® is an output management solution that allows you to print sensitive documents securely, documents that might otherwise sit forgotten in a printer tray for all eyes to see before being picked up or making their way to the recycling bin. But with FollowMe, we can help your organization design, implement, and support a printing solution that can increase security while decreasing wasted paper and consumables. That's because the FollowMe solution, best known for its ability to follow users wherever they print, scan or copy, has evolved into so much more.
Efficiency
Regardless of your organization's size and number of printing output devices (such as copiers, MFPs or printers), FollowMe can optimize your entire printing process, thereby delivering environmental cost savings through the reduction of waste — a reduction that can be measured by your organization's decreased carbon footprint. And with 30 percent of printouts left uncollected, with the implementation of FollowMe, you will see an immediate savings to your bottom line—no more wasted paper or toner.
Productivity
FollowMe can also increase your productivity. For example, if a colleague is tying up a copier, printer or MFP with a large document run, or if the device is out of paper, FollowMe allows you to maximize your productivity by enabling you to simply walk to another FollowMe enabled device and print there instead.
Security
Nearly 30 percent of all printed documents are left in an output tray for anyone to take. The FollowMe solution secures the printing process by releasing confidential documents only after users authenticate their identity at the site of the device itself. Authentication is as easy as entering a PIN number, swiping a badge or scanning a fingerprint. With FollowMe, no sensitive document is left vulnerable while sitting in the equipment's output tray.
Analysis
For IT Managers, FollowMe offers you the transparency needed to see how much each department, user and device is costing your organization, enabling you to set up and manage realistic budgets. With its robust reporting engine, FollowMe also generates accurate cost and activity reports, so abuse can quickly be identified and corrected.
Get a Free Estimate on Products and Services for Your Office