Skip to Content

Here to Save You Money
We are offering the entire PaperCut MF software, including the Commercial Edition, the Education Edition and the Professional Billing edition.
PaperCut MF is an easy to use, cost effective print accounting and management software designed to help organizations save money by preventing excess and unauthorized printing, copying, scanning and faxing. Its unique design allows it to scale easily making it suitable for sites of all sizes regardless of network environment, platform, or type of print device. Compatibility with Windows, Mac, Linux and Novell networks assures installation virtually anywhere.
Regarded as one of the simplest systems of its kind to setup, deploy and manage, PaperCut MF synchronizes with your Active Directory server making it easy to manage large numbers of constantly changing users, while day to day IT intervention is minimized by providing end users with a set of web tools to track their own activity in real time to query their account balances and view their own transactions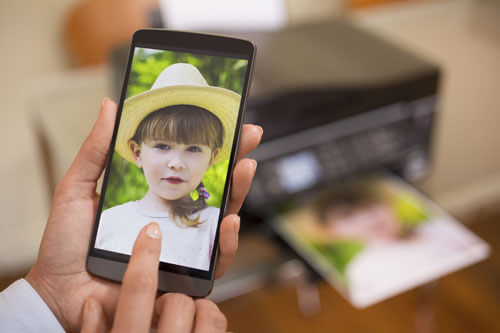 Detailed Reporting
PaperCut includes more than 50 one-click reports available for online viewing, printing or exporting. Reports address all areas ranging from detailed page logs to summaries by user, department, device, or environmental impact. Comprehensive reporting is the key to documenting your cost savings and return on investment.
Embedded Device Support
PaperCut's extensive portfolio of embedded software is compatible with 12 different copier platforms including OKI's sXP (Smart Extendable Platform). As an authorized PaperCut reseller, OKI can offer embedded versions of PaperCut for all supported manufacturers.
Control & Reduce Costs
PaperCut helps organizations control costs by eliminating the stacks of unclaimed printed pages that sit on the printer or copier often making their way directly into the recycling bin.
A configurable timer automatically purges unreleased print jobs which reduces waste and minimizes print expenses. Other vital cost-saving policies reduce total cost of ownership by enforcing individual print limits, requiring users to print two–sided, in black and white and the option to redirect large print jobs to high volume copier-based devices.
Increased Security
The core of the PaperCut MF solution is the "Find-me" secure print release feature which protects the privacy of confidential documents while slashing the volume of unclaimed printouts. "Find-me" lets the user decide which printer or copier to use by swiping an ID badge or entering a username and password at any PaperCut enabled device.
Higher levels of device security help prevent unauthorized use and can help healthcare organizations meet HIPAA compliance.
Print from iPads and Chromebooks
With thousands of iPads and Chromebooks being deployed in Education, Healthcare and other organizations around the world, it's become a challenge to address the need to print from mobile devices. PaperCut MF includes support for both iOS printing and Google Cloud Print from mobile devices. This eliminates the need for individual printers or copiers to support these print technologies from within the individual device.
Recover the Cost of Printing and Copying
Law firms, Accounting Practices, Universities and most Professional Service businesses have traditionally passed the cost of printing, copying and faxing along to their clients / students and in some cases actually generate a profit. PaperCut MF makes it easy to recover print, copy, scan and fax costs by integrating with popular Campus Card billing systems (for Universities) and Practice Management Billing Systems (for Law Firms).
Get a Free Estimate on Products and Services for Your Office